Made beautifully simple
Sick of spending an arm and a leg on landscaping services? Our custom landscape fabrics are garden blueprints that YOU can bring to life. These professional designs use a numbered planting system printed on the fabric. Pick the best design for your yard and install it yourself. Making a beautiful landscape or bountiful garden has never been this fun or easy. Best of all, there is no need to deal with difficult landscape design companies.
Benefits of our products
Investment Value – Creating a beautifully landscaped yard is shown to increase property value by up to 15%. Quality landscape service is critical to helping your property maintain its value.
Professional Design – Our team of experts with degrees in landscape design, horticulture, and agriculture optimizes each garden blueprint for beauty and success targeted to your specific planting zone.
Easy – All plants have a numbered location printed on the fabric, which is also a weed barrier. So building and maintaining the garden is a breeze.
How it works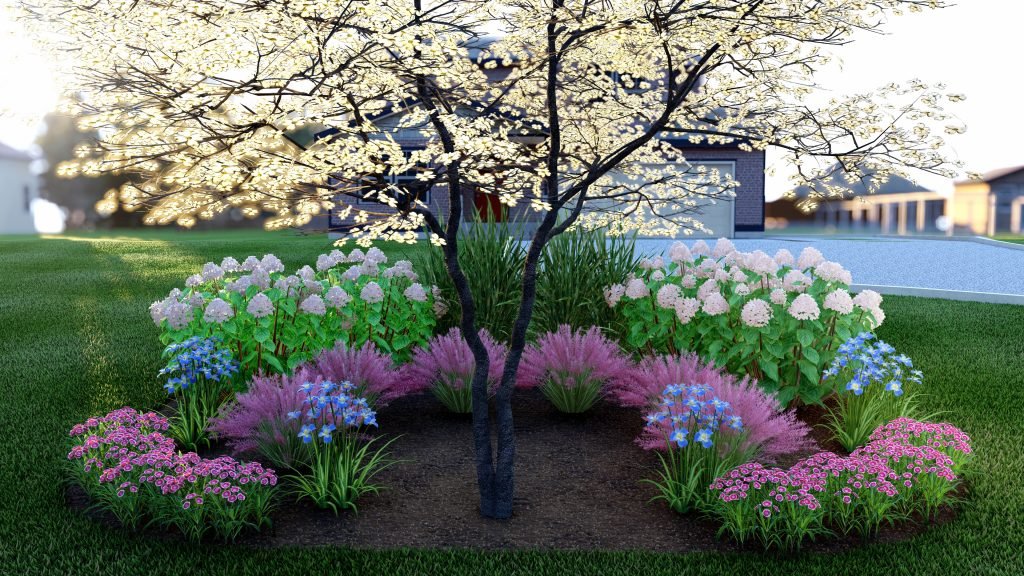 Featured Designs
Gorgeous Landscapes
Browse our selection of beautifully designed landscapes. You can find the perfect garden for your space, from small urban plantings to more extensive arrangements with water features and trees to a privacy hedge. Turn your property into a place you treasure with unique landscaping.
Thriving Gardens
Our garden designs cater to all gardening enthusiasts, whether you're a beginner seeking a small herb patch or an experienced gardener looking for large rows of vegetables and fruits. Our virtual garden assistant provides valuable tips and reminders to help you make the most of your garden. So if you're looking for inspiring and creative herb garden ideas, look no further. We have the perfect garden design to match your growing desire and help your herbs flourish.
We simplify the custom landscaping design process
No specialty design firms needed or their added costs
1
Pick a design option
Choose between one of our themed garden, landscape packages or do a custom design.
2
Place your order
Once your order is placed, it gets processed, printed and then directly shipped to you.
3
Begin building
Receive your blueprints and guided instructions to perform your self-install design.